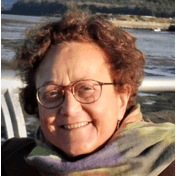 Silvia Defior is a Professor in the Department of Developmental and Educational Psychology at the University of Granada.
Before working as a university professor, she worked in different positions within the educational system. Her area of specialization is written language, both in teaching and research. Her main interests are focused on the study of the theories, evaluation, and intervention of the processes of acquisition and development of reading and writing skills in Spanish, from a cognitive and cross-linguistic perspective, as well as the difficulties in these learning processes, particularly dyslexia and dysgraphia. In parallel to the theoretical interest, she has always maintained the applied one, with the ultimate goal of developing assessment tools and intervention programs, with scientific evidence, to achieve the improvement of these skills and an evidence-based education/intervention. She has directed and participated in various national and international projects and directed several doctoral theses and continues to collaborate with research teams. She published numerous national and international publications, both theoretical and applied. Another important part of her activity is directed to collaborating with organizations and institutions to disseminate and advance knowledge on these topics and in the training of professionals in the psychoeducational field.
She is currently retired, although she is still active in the field of research and its dissemination.
Catedrática Silvia Defior
ORCID