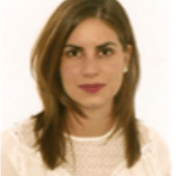 Nuria Calet is an Associate Professor at the Department of Developmental and Educational Psychology of the University of Granada.
With 13 years of teaching and research experience at the university level, she has contributed to several conferences and articles in internationally recognized journals. She has made several pre and postdoctoral research stays in prestigious centers which have enriched her career, especially the stay with Professor Paula Schwanenflugel (University of Georgia, USA) and the stay at the University of Coventry (UK). She has also made teaching stays in several universities prompted by her interest in education and innovation, such as those carried out at the University of Leeds or Bradford College (UK). She belongs to the research group Psico-NEAE (Evaluation and psychoeducational intervention of specific educational support needs) in which she develops her research tasks focused on the development of effective interventions in reading skills in children with and without difficulties. She has participated in several national and international research projects.
She is currently involved in two national R+D+i research projects, one focused on analyzing the role of rhythm in learning to read and the other on self-regulation processes in reading in people with ASD.