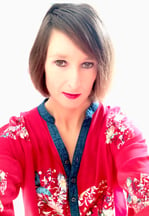 Míriam Hervás Torres is an assistant professor at the Department of Developmental and Educational Psychology of the University of Granada.
For almost a decade, she has been an associate professor and researcher at the University of Granada. She has been awarded the Extraordinary Doctorate Prize in the Area of Social and Legal Sciences. She has published almost thirty articles and has participated in as many books, in addition to accumulating experience in almost twenty educational projects in Service-Learning, prevention of school failure, peer learning, mentoring, equity in education, and development of inclusive educational materials.
She is currently collaborating on the European SLUSIK Service-Learning project and coordinating the e-MAD project on mentoring and digital competencies in adults.
Míriam Hervás Torres
ORCID